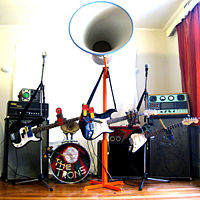 Here it is! The first more or less official robot band. I must confess, that I am kind of jealous, because we played around with ideas like that for months now, but didn't had the time to realize it.
Nevertheless, The Trons are great. It is an indie-band from New Zealand, made by the musician Greg Locke. The music is mostly about "3-chords and simple drums". Also the keyboard-robot isn't extremely busy while doing his work, but the result is really, really interesting and outstanding, or how my blog colleges would say: creepy!
A very interesting concept with still much, much room for improvements. Thanks to Robot-Living for the hint. Let there be music!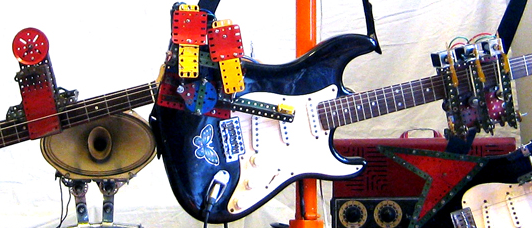 [via]
Tags: music, play, band, indie-labs
Oct_03:2008 .020200 Comments(0)