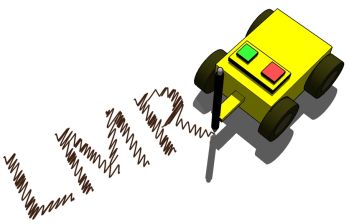 This is a neat challenge indeed. The guys at Let's make Robots started competition to build a robot, that is able to write (I already know one).
The rules:
Make a robot that one way or the other writes either "letsmakerobots.com", or "LMR" the way you like it.
Shoot it on video, enter it as a robot.
Best entries will be promoted / used to promote LMR - Fame, envy, marvel, admiration and respect is the prize!
Tags: challenge, competition, homebrew, do-it-yourself, research, lmr
Sep_11:2008 .020200 Comments(0)