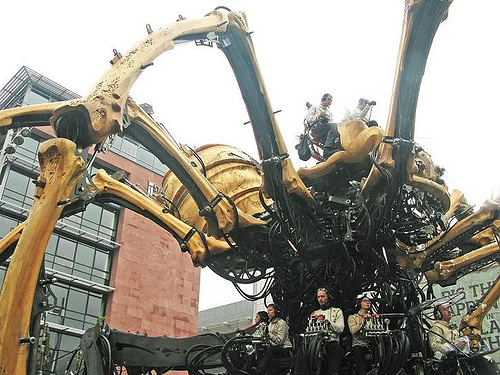 Pictures by Kierhardie
I just came across this pictures on Flickr. That monstrous spider has a weight of 37 tons. How big it is, you can tell from the picture itself. Who made and installed this crazy heavy thing and why?
The spider was made by a French artist group, called La Machine. This is some kind of technology driven live-theater. It seems, that the spider was installed and driven due culture celebration day in Liverpool. More information is available at the British La Machine or Liverpool08 Website.
More pictures also at Kierhardie's Photostream
UPDATE: BBC News has posted a little report on the event, including some video material.
[via]
Tags: monster, outdoor, art, installation, uk
Sep_05:2008 .020200 Comments(0)